Description
🚀 A unique, made to order piece of art created for astrophysicists, astronomers, educational settings and Space lovers space lovers who appreciate and value the detailed high-finishing look. ☀️🌌🪐🛰🔭!🚀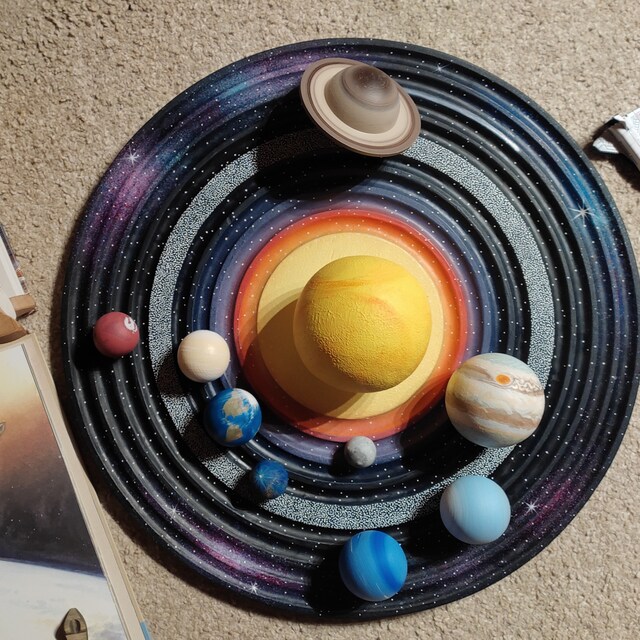 The galaxy board, Sun, Moon and Planets are made of solid wood and plywood, carved and HAND-PAINTED following NASA's images to get the closest realistic look.
HIGH-FINISHED / HAND-MADE product, produced in LONDON/UK.
Includes a painted Board, Sun, Moon and 8 planets (Mercury, Venus, Earth, Mars, Jupiter, Saturn, Uranus and Neptune).
This set is excellent for educational learning and can be used as a decorative piece for your home or Unique gift 🎁💡😉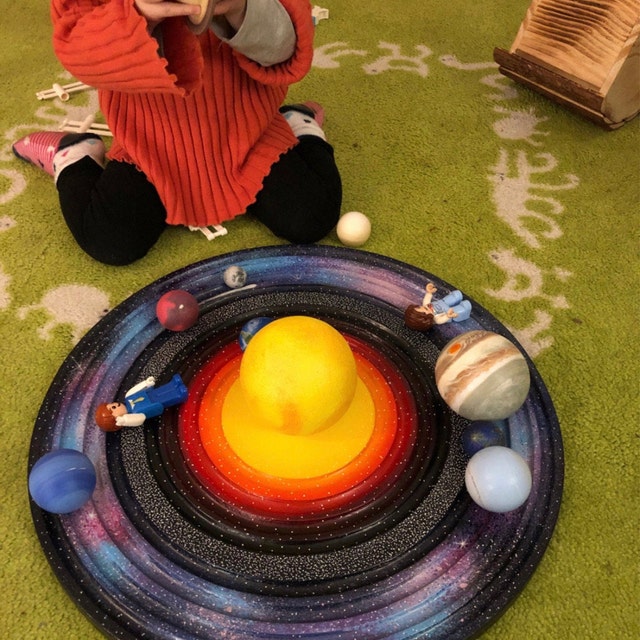 • Material: Plywood and solid wood
• Painting: non-toxic acrylic
• Coating: Beeswax/Oil
• Shipping weight: 3 pounds
• Age: 3+
• DIMENSIONS
- Board 14"
- Sun 3"
- Jupiter, Saturn, Neptune, Uranus, Earth, Venus, Mars, Mercury and Moon ranges from 1" to 2.5" in diameter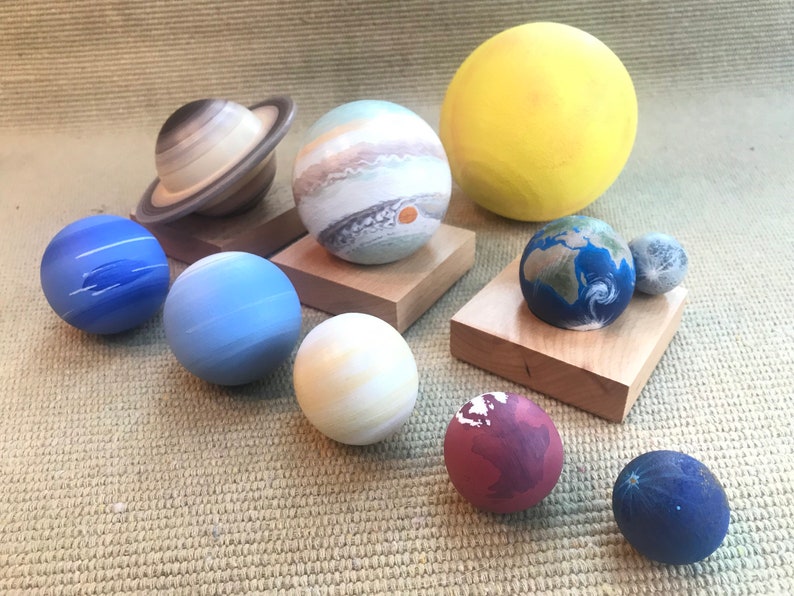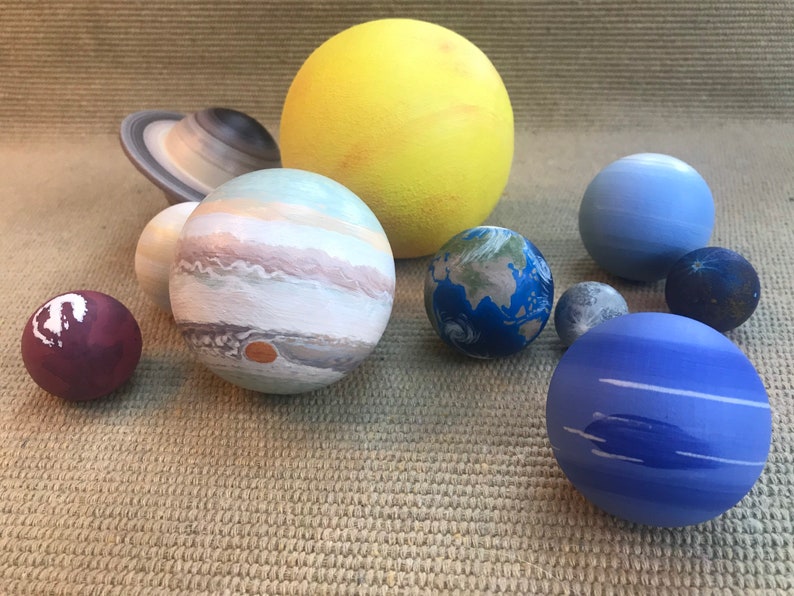 •WARNING - Choking hazard!
It contains small parts; therefore, it is Not suitable for children under 3*