Viking wall decor banner with Vegvisir, elder futhark runes, Odin's ravens Huginn and Muninn, and astarstafur love sigil. Brings the blessing to your heathen home, camp, or mead hall. Yule gift!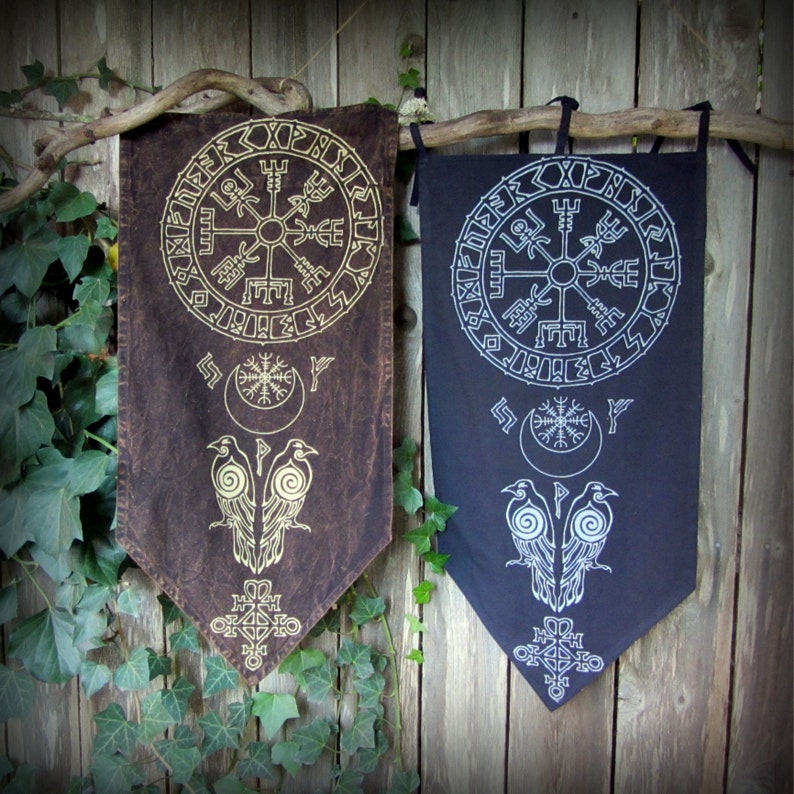 Screen printed on your choice of black cotton with gray ink or stonewash brown in tan ink for a natural rustic look.
Medium weight cotton is light enough to be hung easily.
Each banner has 3 sets of ties, 8" long, so you can tie it to anything convenient.
There's also a roomy pocket of 3 1/2" if you want to insert a branch or pole.
Current gray ink on black is a higher contrast tone, closer to white.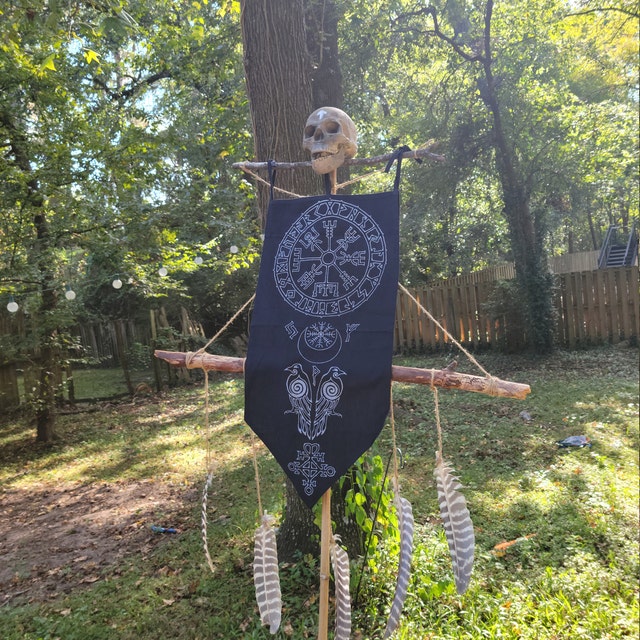 In addition to hand detailing the traditional symbols, I combined the horns up crescent moon, the Astarstafur love sigil and 3 runes with the intention of creating protection and peace in the home.