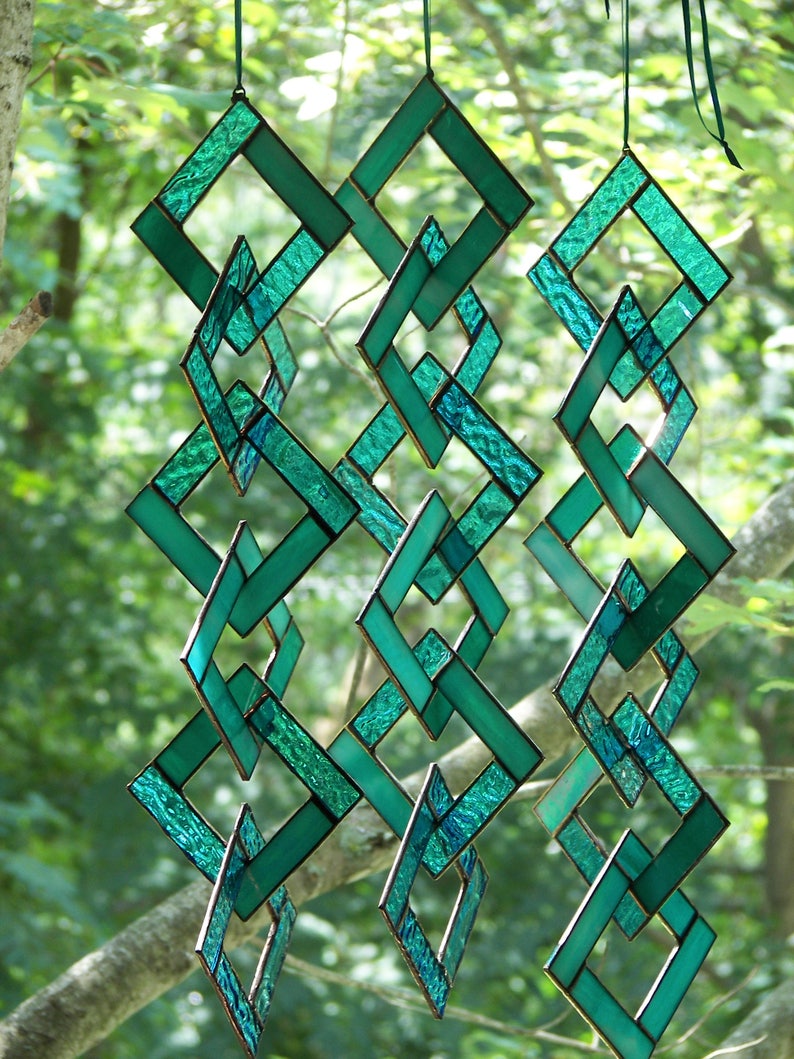 This turquoise chain is 18 inches in length and just under 5 inches across from point to point.
This piece is made up of six 4" squares. Each square is made up of various shades of turquoise and aqua glass.
The various colors of turquoise glass are cut from large sheets of glass, each sheet has many color variations, this makes each piece unique unto itself.