'God
grant me the serenity to accept the things I cannot change
courage to change the things I can
and wisdom to know the difference'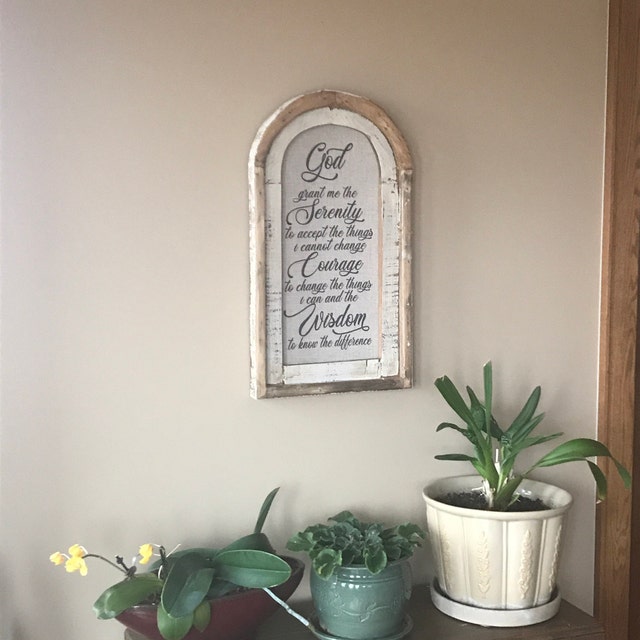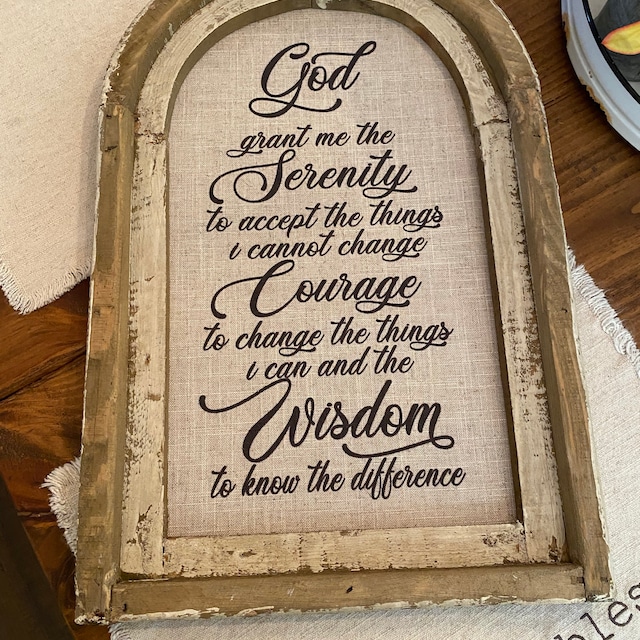 The linen was carefully printed and framed in a reproduction arch window frame.
This piece comes ready to hang with a wire hanger in the back.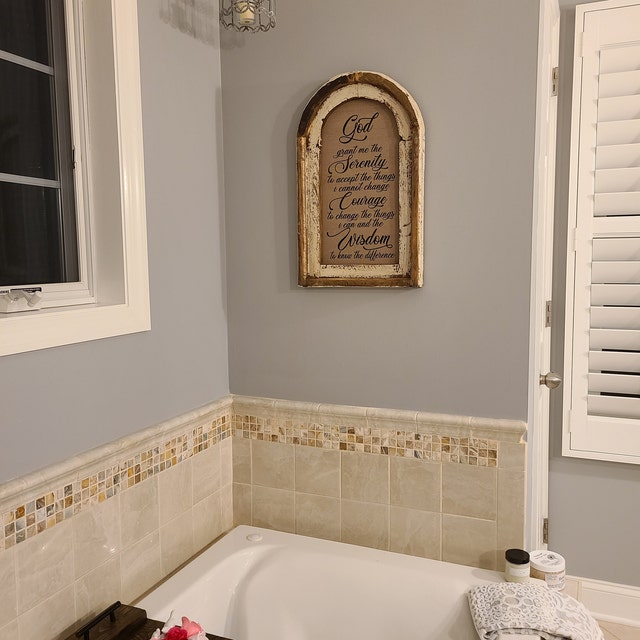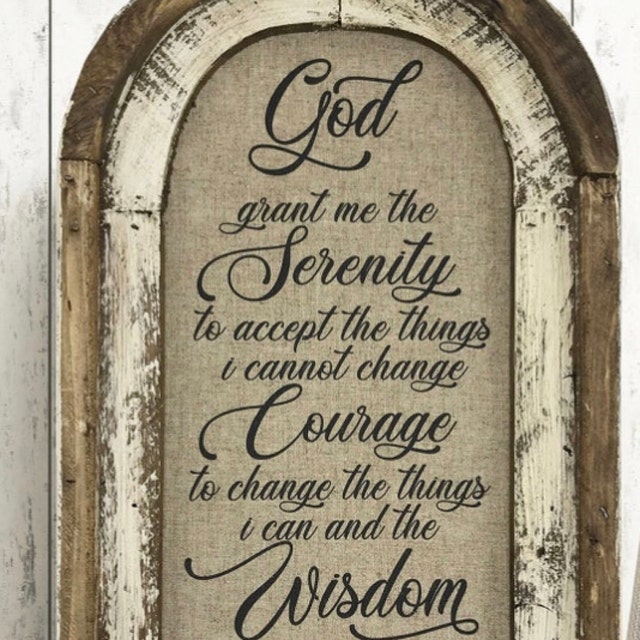 Frame Material: Wooden Window Frame
Print Material: Linen Fabric
Size: 14" x 22"
Package Includes:
1 Piece Swimming Wall Art