Add some captivating life to your home and garden with these adorable hand painted chickadees!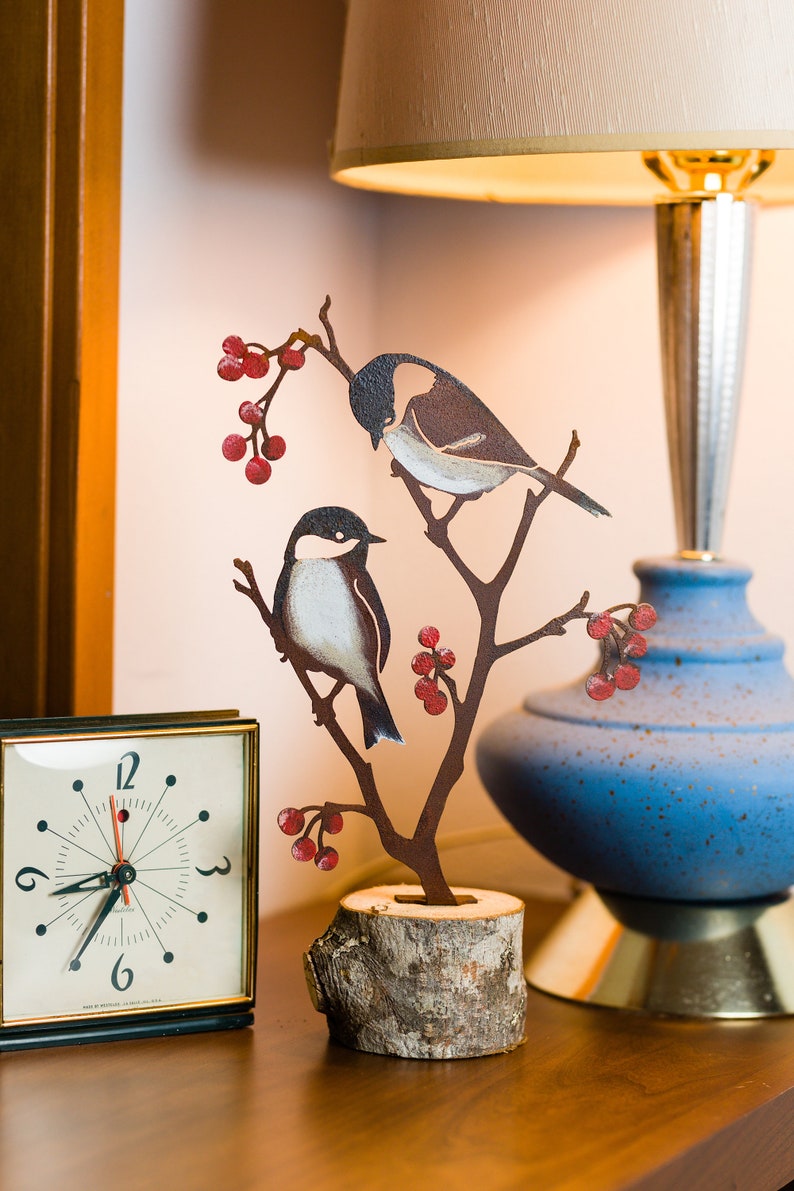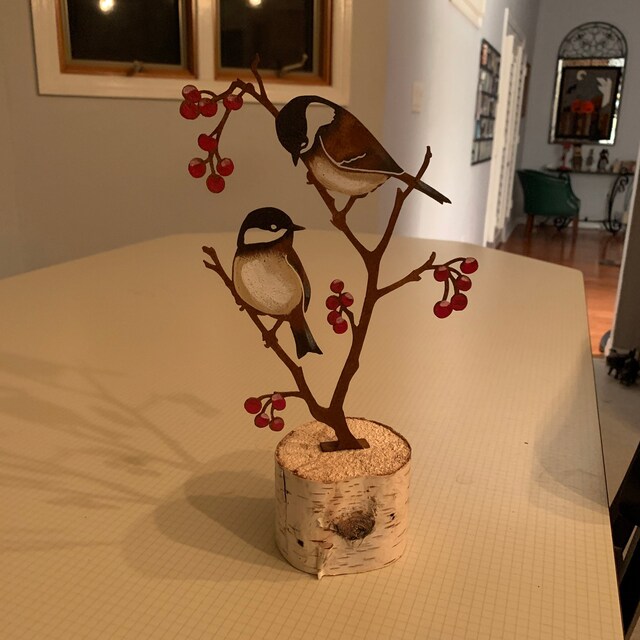 Makes the perfect birthday gardening gift for your loved ones. Great as a Thank You gift and for Mother's Day to add life to any windowsill, flowerpot, fence line or trellis. An elegant addition to any yard or garden!
Each piece is hand painted with specialty metal paints. Cut from 16-gauge recycled steel with holes pre-drilled for easy mounting, these little birds have been pre-treated to give it an authentic rusted surface.
Naturally occurring oxidation gives this piece of garden art a rustic and charming life about it, complementing the luscious greenery around it.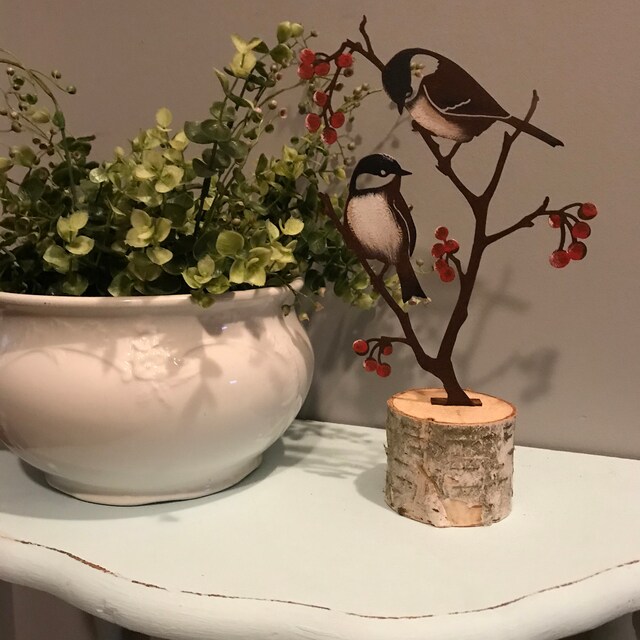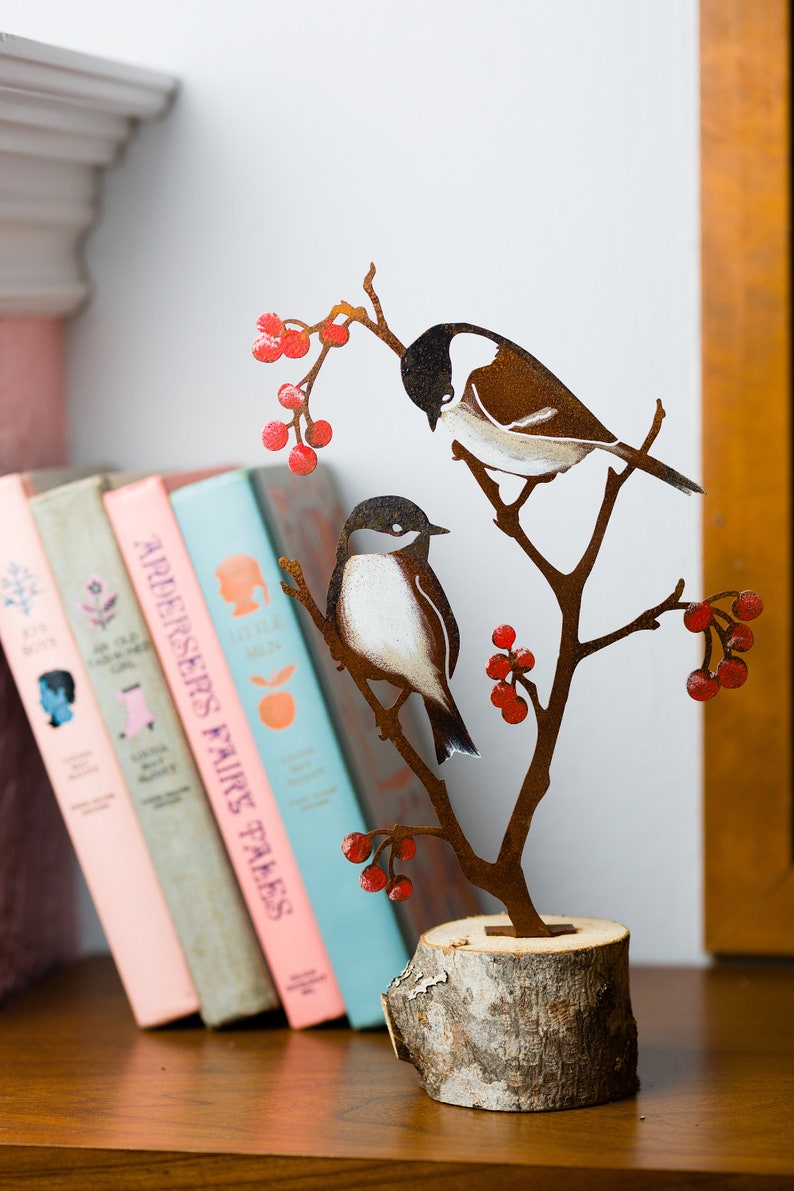 🛠️ SO EASY TO INSTALL & DISPLAY
Our metal garden art pieces are easy to mount with a 90° angled tab / flange and pre-drilled screw holes added to each piece. Mount your product to a window, tree branch, pergola, fence, trellis, garden gate, or an old log in the backyard. The possibilities are endless!
Your steel silhouette can be gently shaped by hand to add dimension and depth. Simply fold the wings, tail or branches to awaken its life-like appeal!

✔️ THE PERFECT SIZE
Dimensions: approximately 9.5" tall x 7" wide

🌱 INSPIRED BY NATURE
We've been setting the scene with playful silhouettes since 2011.
As a husband and wife team from the Pacific Northwest, we've always combined superior craftsmanship with iconic design to help our customers bring the beauty of nature home.
Please note that the Stump is not included with The Chickadee and Berries.