Knight's Templar shield of Landry from the popular History channel series Knightfall.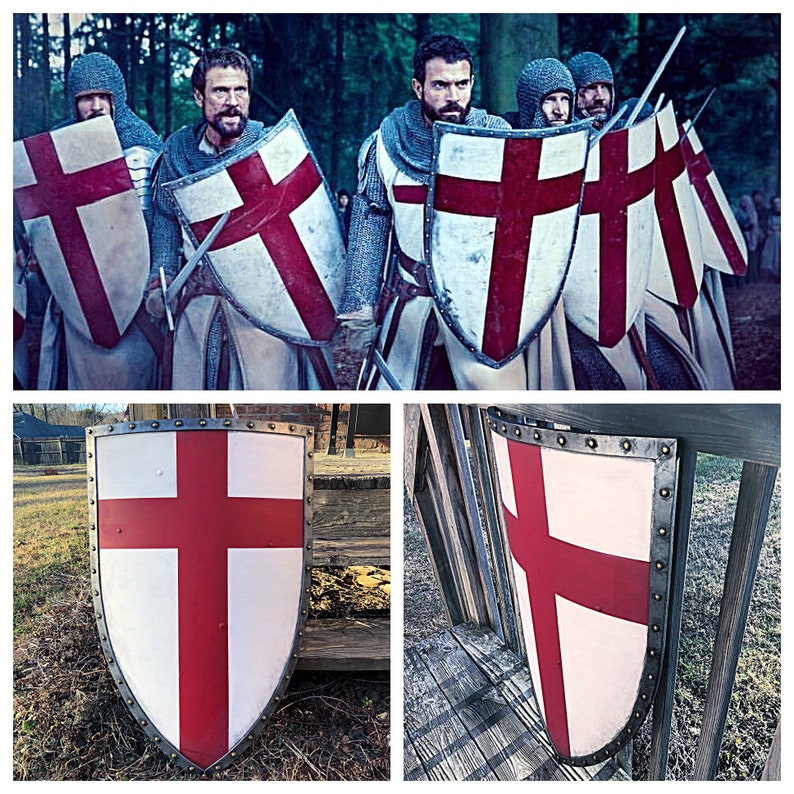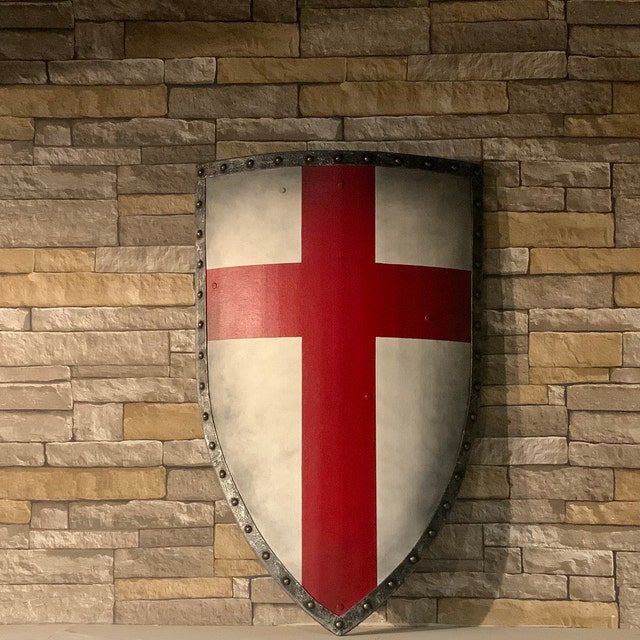 Shield is made with laminated plywood and canvas which is then hand painted and sealed with a satin finish.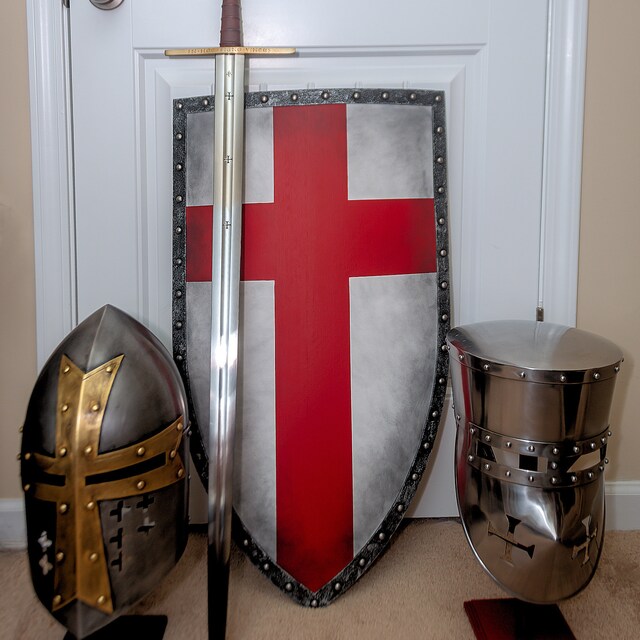 Measures 19 inches by 31 inches with a 3 1/2 inch curved design. Comes equipped with adjustable stained leather arm straps with hand tooled boarder and cross designs. Leather rim is textured and hand painted to appear like real forged steel. Brass domed nails secure the leather rim and add great detail to this piece. Shield has a slight battle worn finish on the edges.