Description
This whimsical horse head nuzzling metal art design is one of our popular designs. Our standard color is black, but this design looks great in any of our metallic colors bronze, copper and platinum.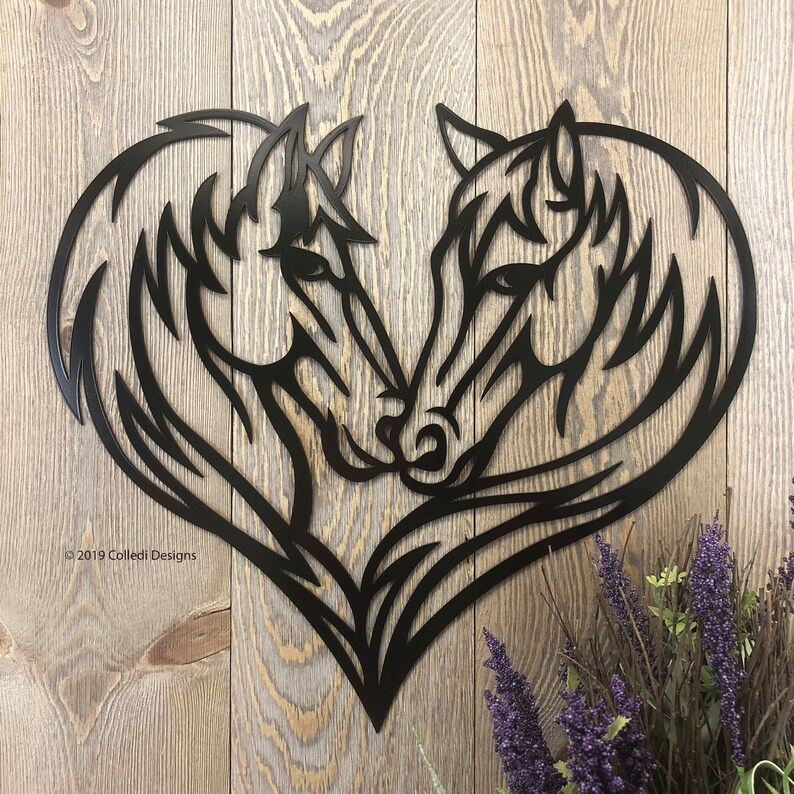 Specification
Size: 14x12inches
Laser cut from 16 gauge steel providing precision detail.
Primed and painted with acrylic polyurethane paint for durability.
This design does not come with mounting holes.
Hardware such as nails or screws (not included) may be placed within the design for hanging.