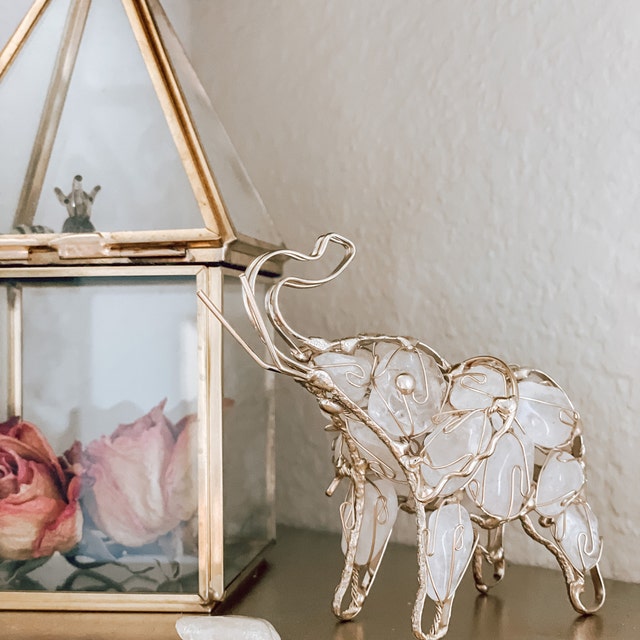 These crystal elephants are perfect for animal & crystal lovers alike! They are perfect to heal the aura, enhance meditation, stimulate creativity, and provide for unconditional love.
It is for ONE crystal elephant made with brass wiring to form the body, trunk and tusk and either Amethyst, Rose Quartz, Citrine, or Clear Quartz body. Please be advised that the Semi Precious stone is a mixture of both artificial and natural stones.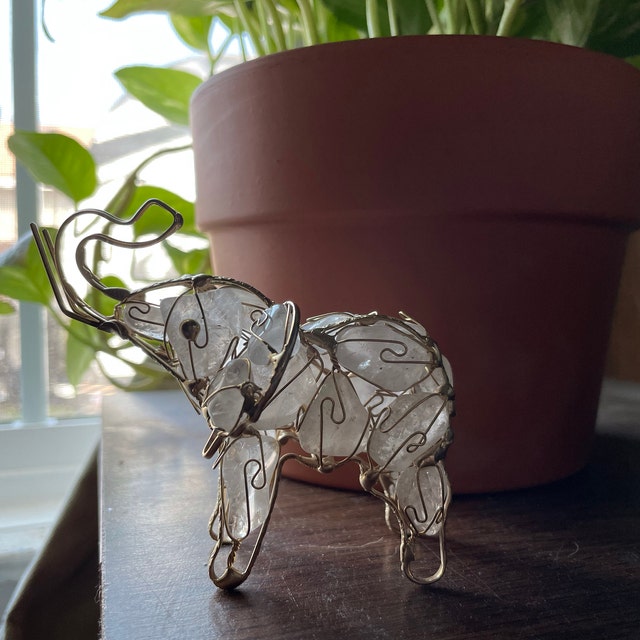 Crystal Elephant is a symbol that will ensure the holder has a long and healthy life because these mystical creatures are not only good luck, but also bring happiness and prosperity. The symbolic meaning of the elephant can be seen in many religions, cultures, and belief systems across the world.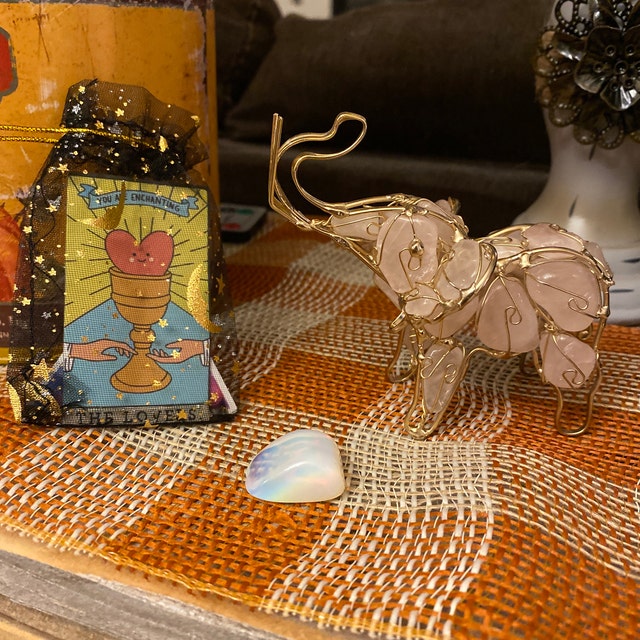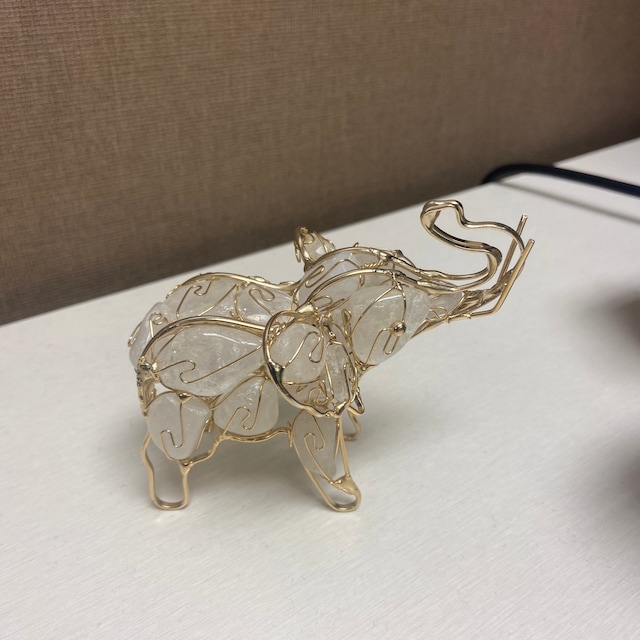 Elephant statues with the trunk facing upwards in feng shui it is believed that trunks facing upwards brings prosperity, good luck, and success. People keep the statue of the elephant at the entrance to important buildings and even their house. The carvings of the elephants should always face the door. It is usual to find two small statues at the entrance of the house. This ushers in peace, prosperity, longevity, knowledge, and success.
Description:
- Material: Brass
- Color: Amethyst, Citrine, Rose Quartz, Clear Quartz, 7 Chakra
- Pattern: Elephant