Description
Symbolic of Honor and Remembrance
This little spirit doll represents the moon in all her glorious splendor. Medicine Woman inspired, wrapped with soft cloth and art yarn adorned with beads and a talisman with a key symbolic of discovery and magic. Her radiant face was handcrafted with polymer clay painted with acrylics.
This little spirit doll will bring to you serenity and peace.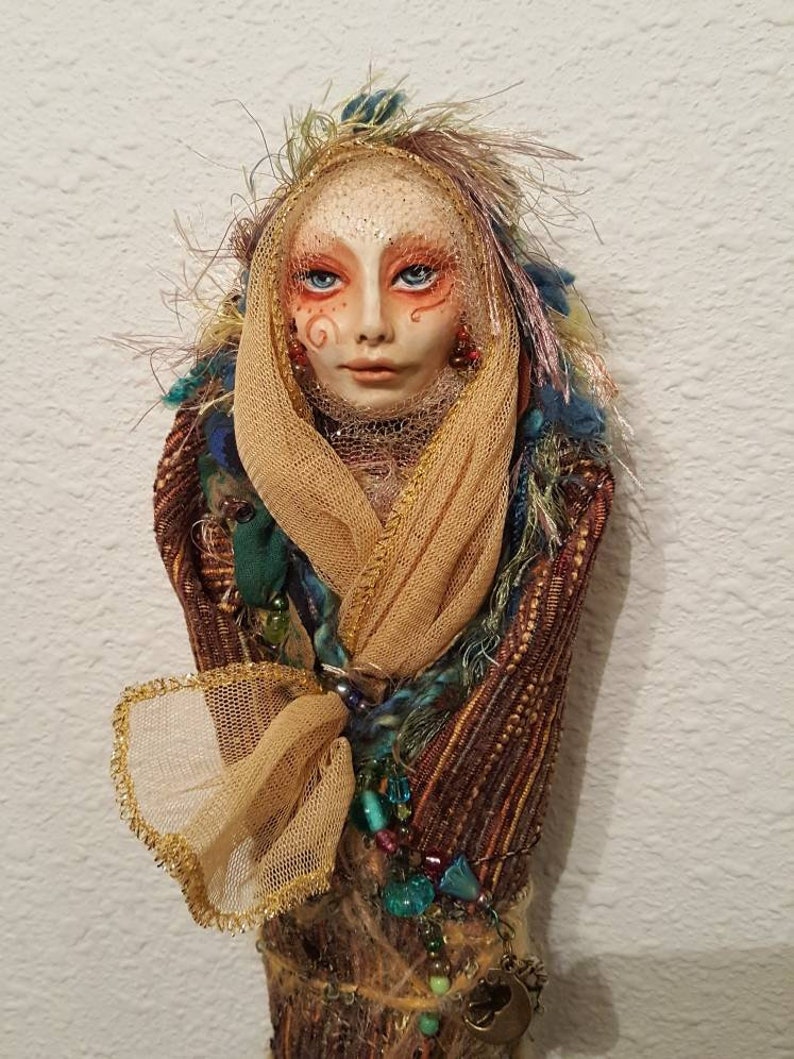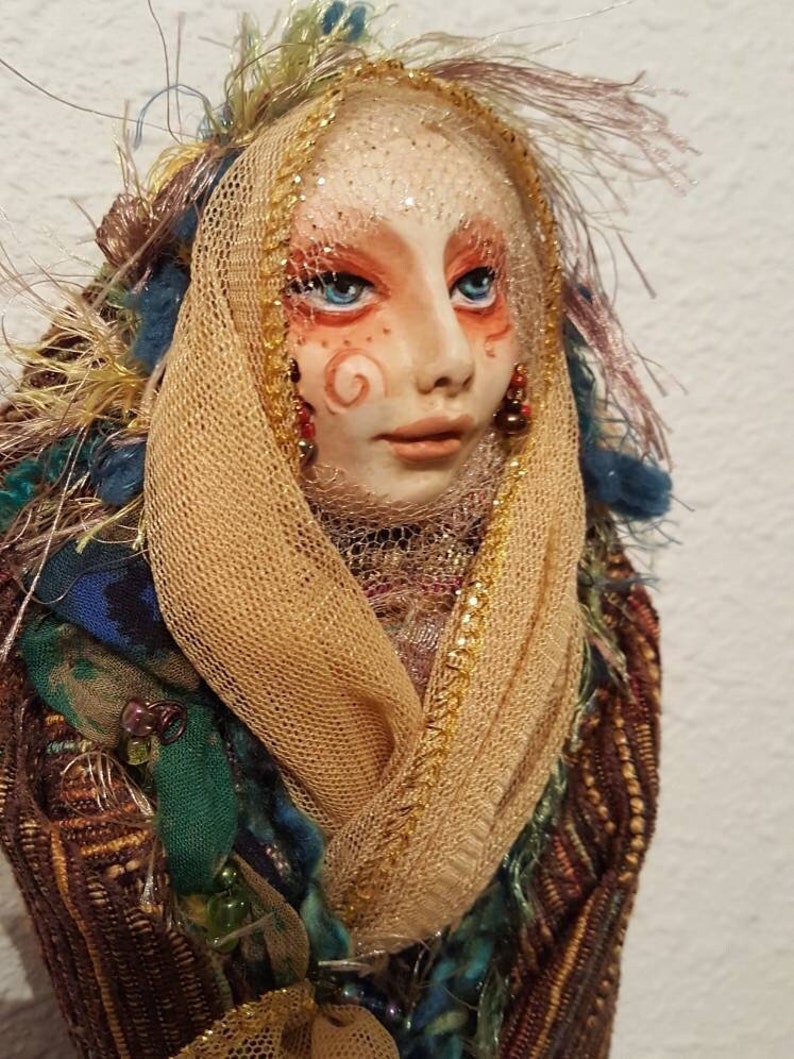 Size: Approx. 12 inches
VERY IMPORTANT INFORMATION: Please note that the Art Dolls are created for the adult collector and for decorative purposes. These figures are made with beads, metal and other small parts. The dolls are NOT TOYS AND ARE UNSAFE FOR CHILDREN.