Keep up with the modern home fashion trend with these stunning chic guardian angels they will add the charm and sophistication of theses guardian angels to door frames anywhere around your home or venue.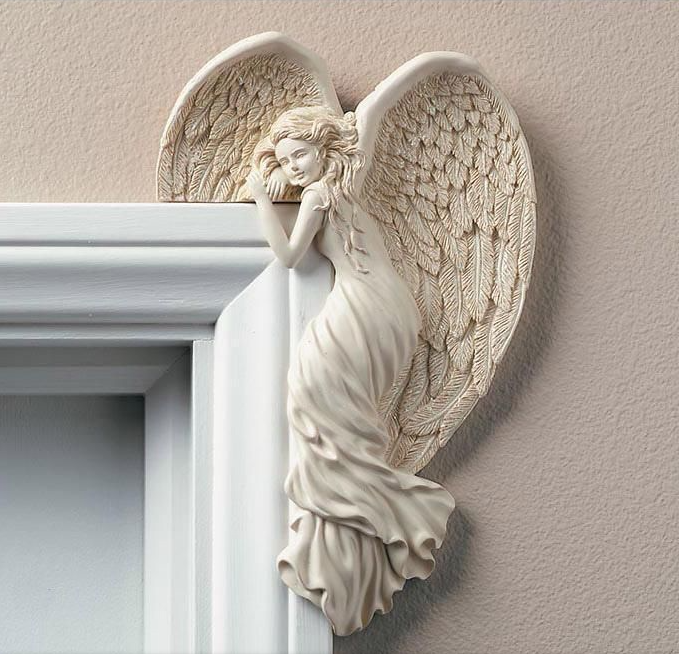 DOOR FRAME DECORATION - Have a guardian angel look after you and your loved ones for many years to come. Have them on a picture or a fireplace to enhance the look of your decor. These sit at a perfect right or left angle on any ledge.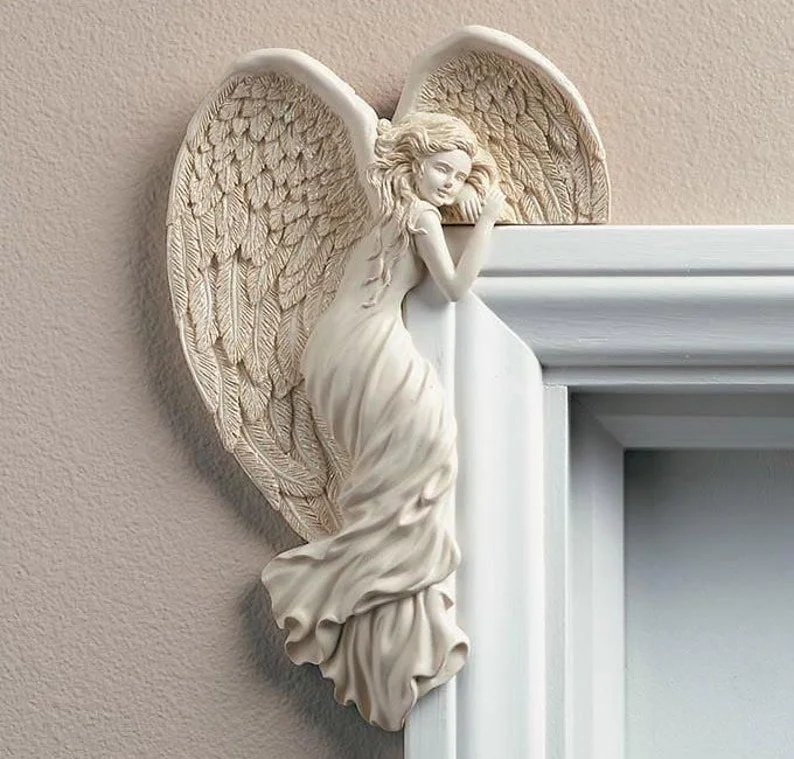 VERSATILE - These decorative wall sculptures can be used as part of your festive decorations or simply to fit in with your shabby chic home decor or even to dress up a wedding or christening venue.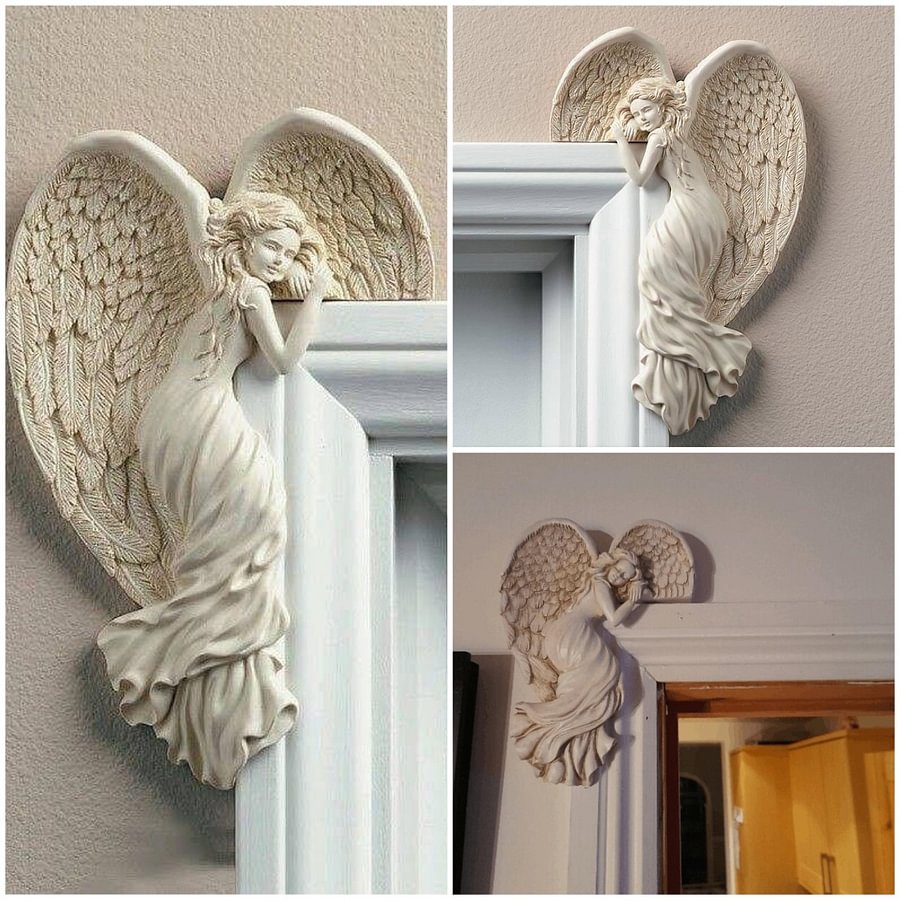 Angels guard your home and bring health and happiness to your family. Angel comes with a bracket to enable a secure fixture to any wall, alternatively, you could use hook and loop fastener or DIY glue.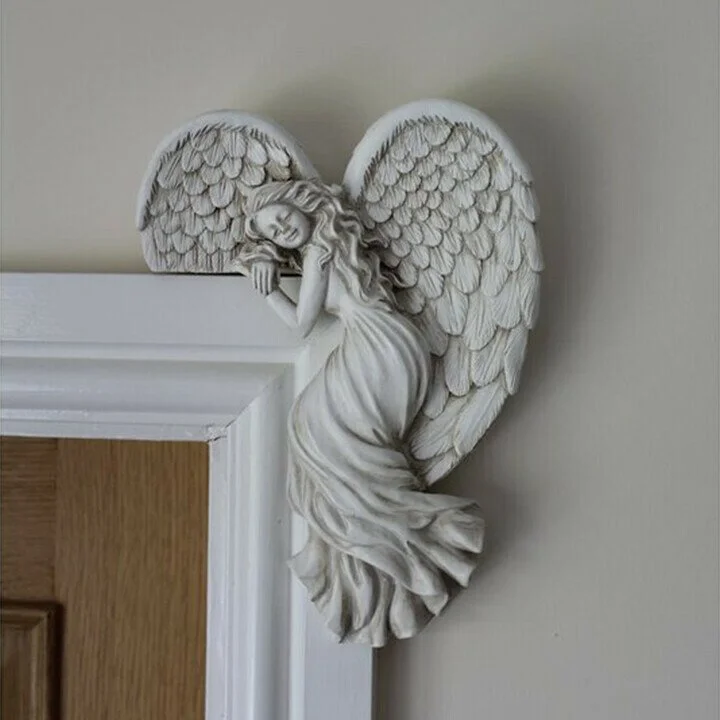 Material - These strong and hard wearing angels are crafted from resin meaning they will look after you for a long time.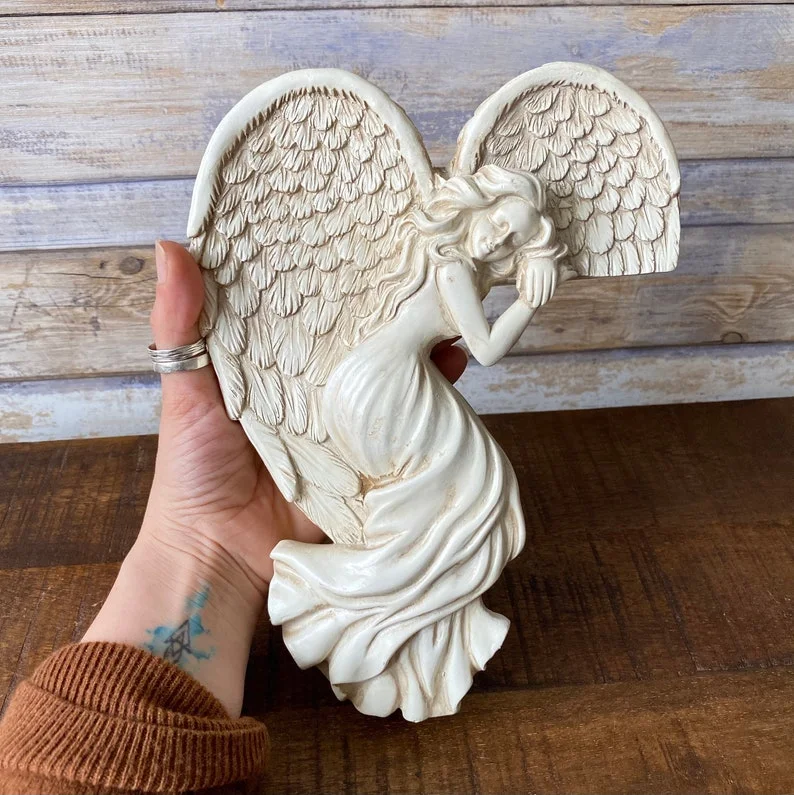 Features
The stunning stone effect, therefore easy to clean and weatherproof.
Perfect for outdoors. Hand-finished to give a unique, perfectly aged and antique appearance.
Size: 9.2" x 7" x 1.9"