🐇🥕Easter is just around the corner, each of us needs a little Easter inspiration to decorate our yards and houses for friends and family gatherings.

Our cute burrowing bunny and carrot are the quickest way for families to decorate your flower or vegetable garden in spring and summer. The works displayed together will be better.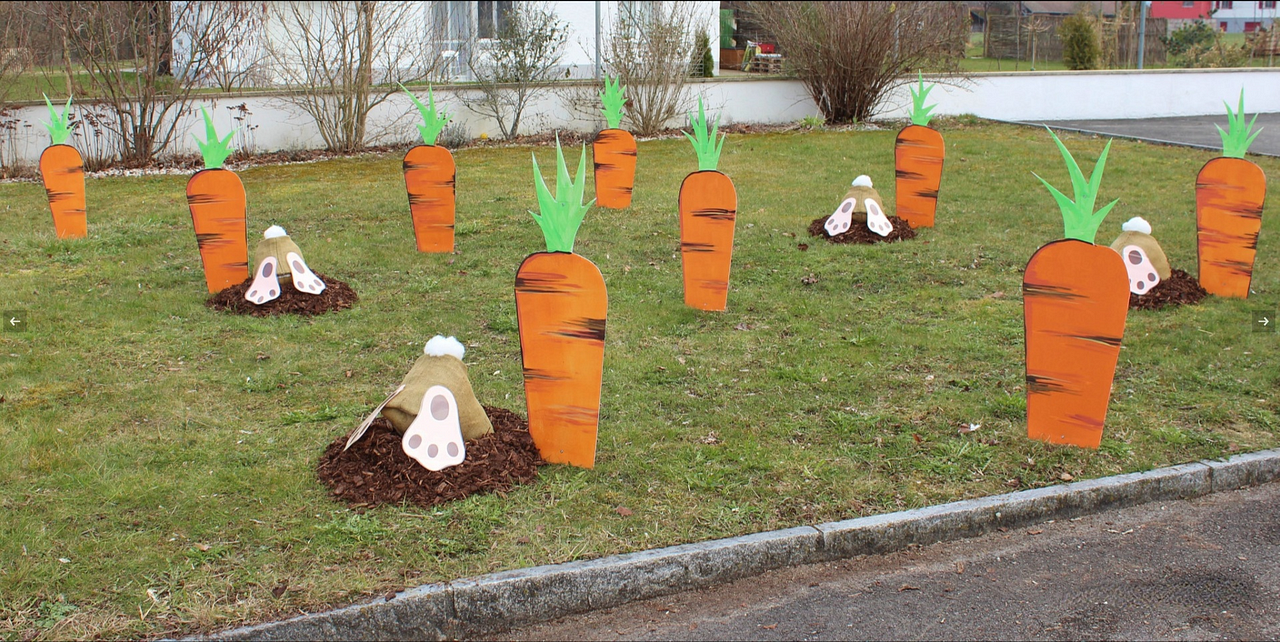 The carrot and rabbit legs are made of resin. This material is not easily corroded by wind and rain. It is very strong. It will stand proudly in the yard for a long time, showing its charm and owners taste to those who like it. The rabbit body is made of high-quality linen, padding and cotton.