Description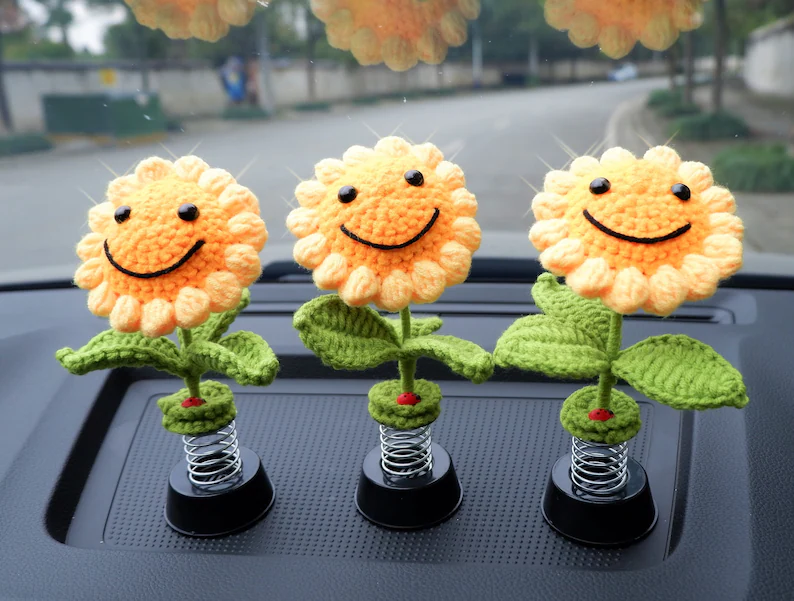 Total tall- 6 inches --- diameter- 2.7 inches
🌸 Kawaii sunflower car ornament with a 3M double side tape on the bottom, easy to stick on the desk or as a cute car interior decoration.
🌸 Come with a scented felt pad with a pleasant fragrance, perfect to relieve your stress when driving.
🌸 With the spring installed on the bottom, it will bobble happily when flicking the flower slightly.
🌸 The cute sunflowers could help get rid of the bad mood when taking a glance at the bright smiley face, and accompany you all the time.
🌸 A perfect gift for your friends or family to decorate their new car.